Pad printing lends itself particularly well to printing two and three dimensional objects. Advertising goods of every type - even with difficult shapes - as well as panels, housings, switches and consoles for use in the interiors of automobiles and telecommunication sector can be printed with pad printing inks with precision.
Proell offers one and two-component pad printing inks covering the whole range of printable materials.
High opaque color shades and process inks for pad printing are available as well.

Our solvent-based, quick drying universal and customized pad printing inks can be used in both open and closed cup pad printing machines.
Fast drying pad printing ink for printing on rigid PVC, polystyrene, ABS, SAN, acrylics, polycarbonate and pretreated polyolefines
Promotional Items & Writing Utensils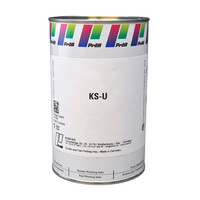 One or two-component screen printing ink for PVC, pretreated polyester films and polyolefines, acrylics, polycarbonate, leather, wood, metal, paper and cardboards (NoriPUR replaces PUR®-ZK)
Bottle Crates
Graphical Screen Printing
Paper & Card Boards

+6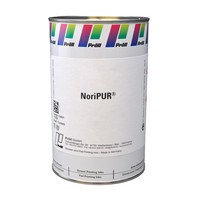 Physically drying one-component solvent based ink system for printing on untreated polypropylene.
Promotional Items & Writing Utensils
Medical Equipment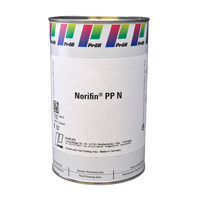 Compare propertiesPad Printing Inks
applicable
basically suited
can be suited
Polypropylene pre-treated
Choose productPad Printing Inks
DownloadsPad Printing Inks