Solvent-Based Screen Printing InksPad Printing Inks
NoriProp N
Ink system for printing on untreated polypropylene
Get in touch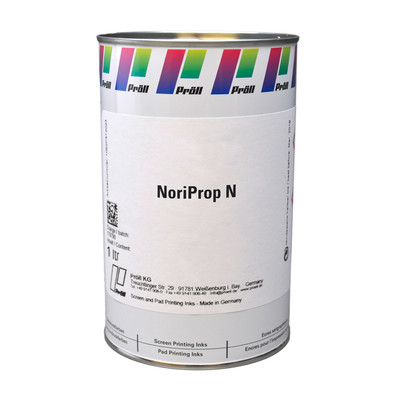 Physically drying one-component ink for printing on untreated and pre-treated polypropylene.
The adhesion of the ink film depends on the quality of the polypropylene, i.e. on the method of manufacture, the composition of the compound and, in particular, any surface impurities caused by mold release agents or exuding ingredients.
NoriProp N is also excellently suitable for pad printing.
NoriProp N shows comparatively good resistances to hand perspiration and creams.
Pad printing applications :
medical instruments (syringes and bags)
office supplies, writing instruments
advertising material
Pad printing processing:
The ink is easily processable, regardless of whether the machine is equipped with an open well or closed cup.
conventional pads and clichés can be used
excellent printability and reproduction of detail
Further information can be found in our technical data sheets in the Downloads section
PropertiesNoriProp N
Polypropylene pre-treated
General DownloadsSolvent-Based Screen Printing Inks
General DownloadsPad Printing Inks