Emulsions
Norikop 8 HR
Premium quality all purpose Diazo UV polymer emulsion for water-based, solvent-based and UV inks. Best printing quality, high chemical and mechanical resistance. Powder sensitization.
Get in touch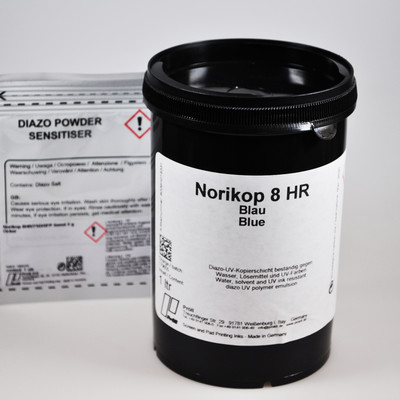 PropertiesNorikop 8 HR
Properties
premium quality all purpose emulsion
Suitable for mesh (threads/cm)
Water-based UV curing inks
Shelf life in month is approx.
Sensitized stored at 5 to 8 °C
Coated screens, not exposed
General DownloadsEmulsions